When we began this project, we focused on analyzing the history of the problem of air pollution in the city of Monterrey. We realized that there have been media reports dating back more than 20 years.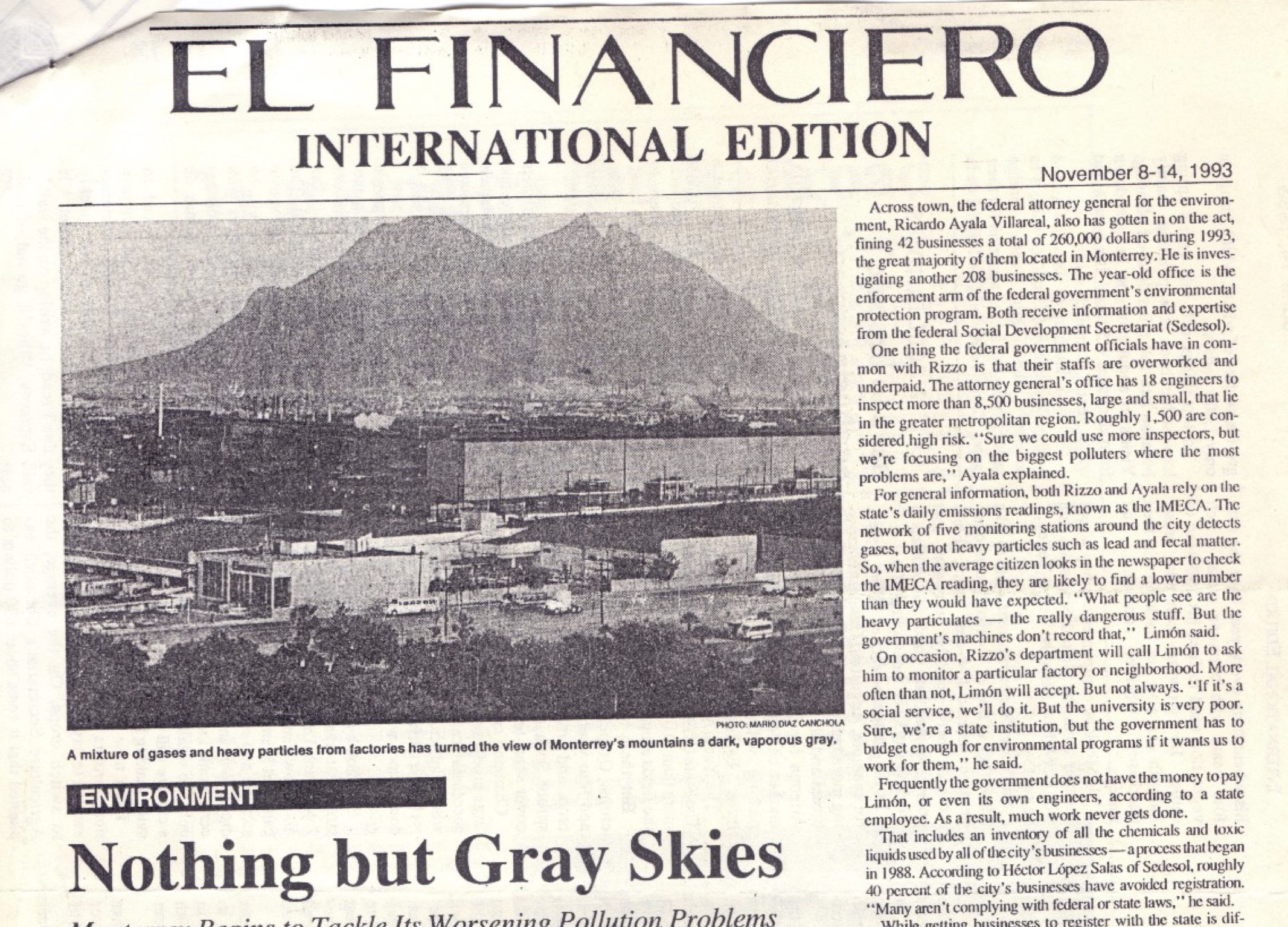 It is not a new problem, but definitely one has been getting worse over time. We were able to notice that, in spite of living with the problem and being aware of it, the citizens of Monterrey have not been able to locate, control and stop the air pollution problem.
According to a study conducted by the firm LT Consulting in 2016, the sources of pollutants emissions were:
45% Cars and transport trucks
28% Natural sources ( Mainly wind dragging sand )
16% Local sources ( Mainly building construction and roads )
11% Fixed sources ( Industry )
According to Plume Labs, in 2017, the city of Monterrey presented PM10 levels of 71 microg / m3 on average throughout the year, placing it at a poor air quality level. Knowing the numbers and the seriousness of the problem, we asked ourselves:
Why aren't we able to locate the specific sources of these pollutants in real-time?
This question led us to the generation of Caeli, a low-cost air pollutants measuring station prototype for PM2.5 and PM10.0 sized particles.
In the first phase of the project, we focused on finding a device with the ability to detect and measure contaminants at a low cost. We found a feasible solution with the SDS011 particle sensor.
The second phase of the project was to find a way to integrate the sensor into a circuit that would allow us to extract and report the data to a web-based monitoring center allowing the distribution of the data to the different users.
We worked on integrating the SDS011 sensor to a Raspberry Pi and designed a case allowing the end user to place the device at home, connect it to WiFi to start sending data to the server and receive automated notifications later.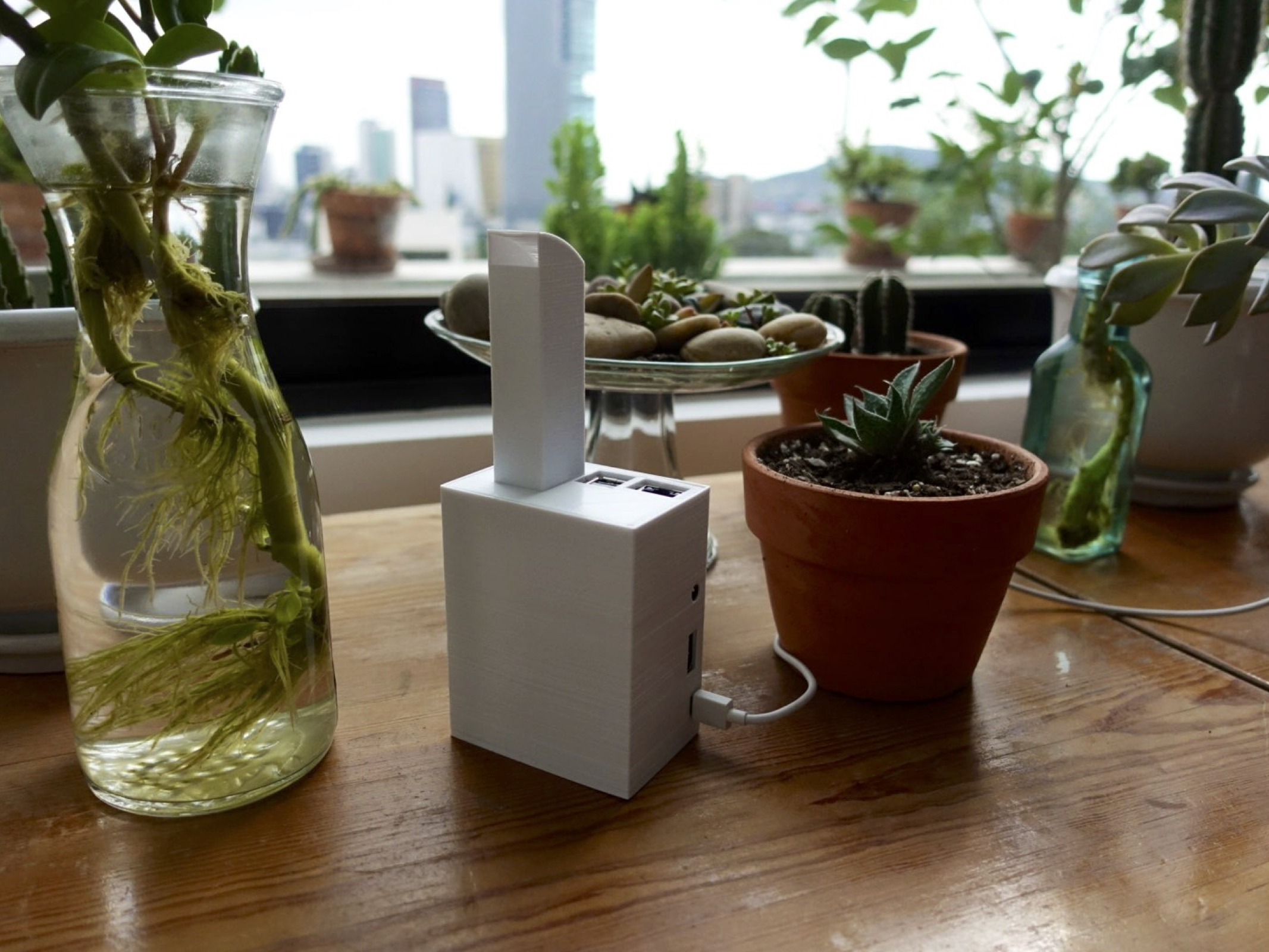 The final prototype generates a measurement every 5 minutes and reports it to the server in order to generate graphs for the various stations deployed in the city.
Our vision for this project is:
Deploy enough sensors allowing us to understand the air pollution problem in the city of Monterrey and allow citizen coordination to mitigate the problem.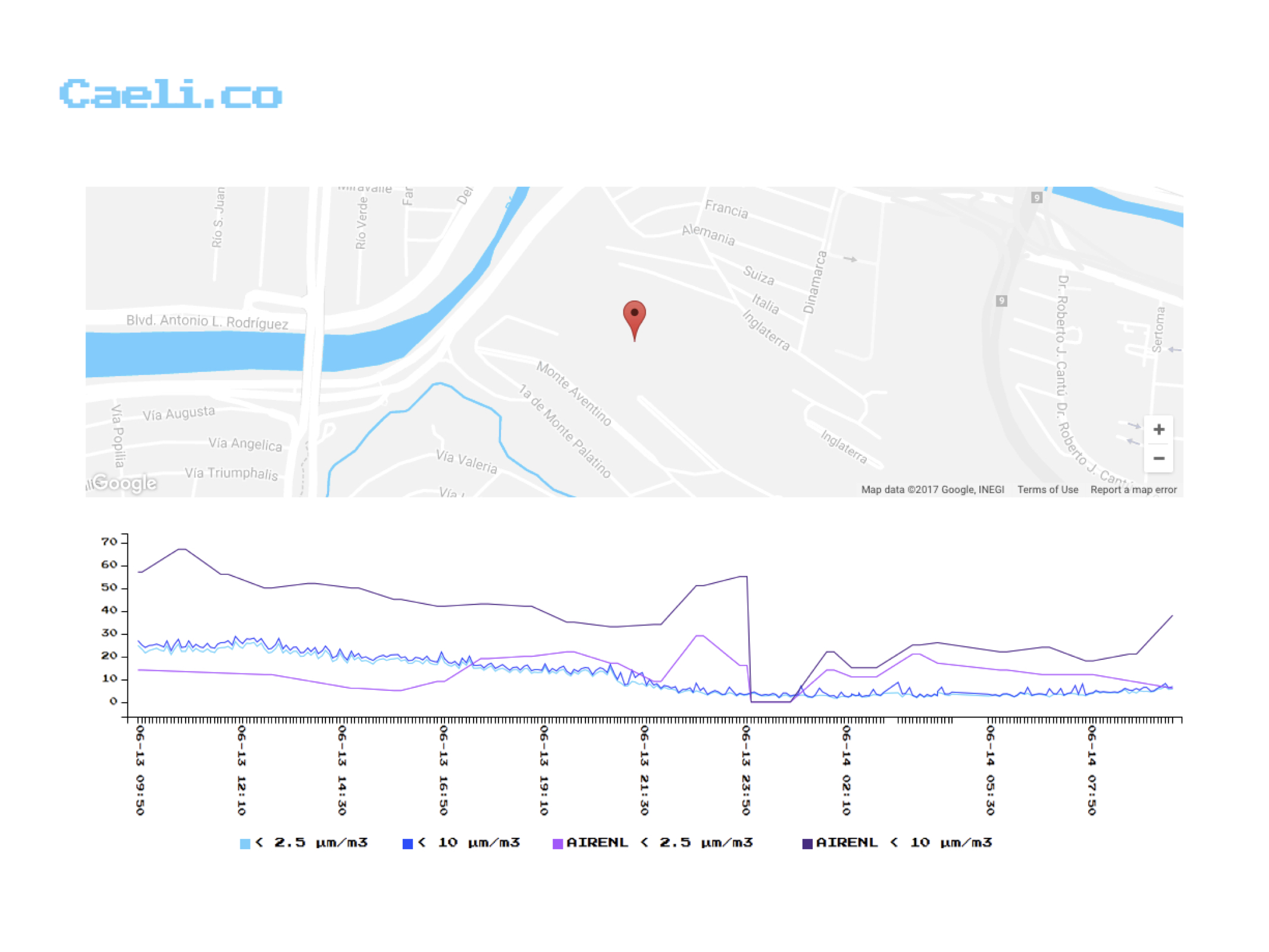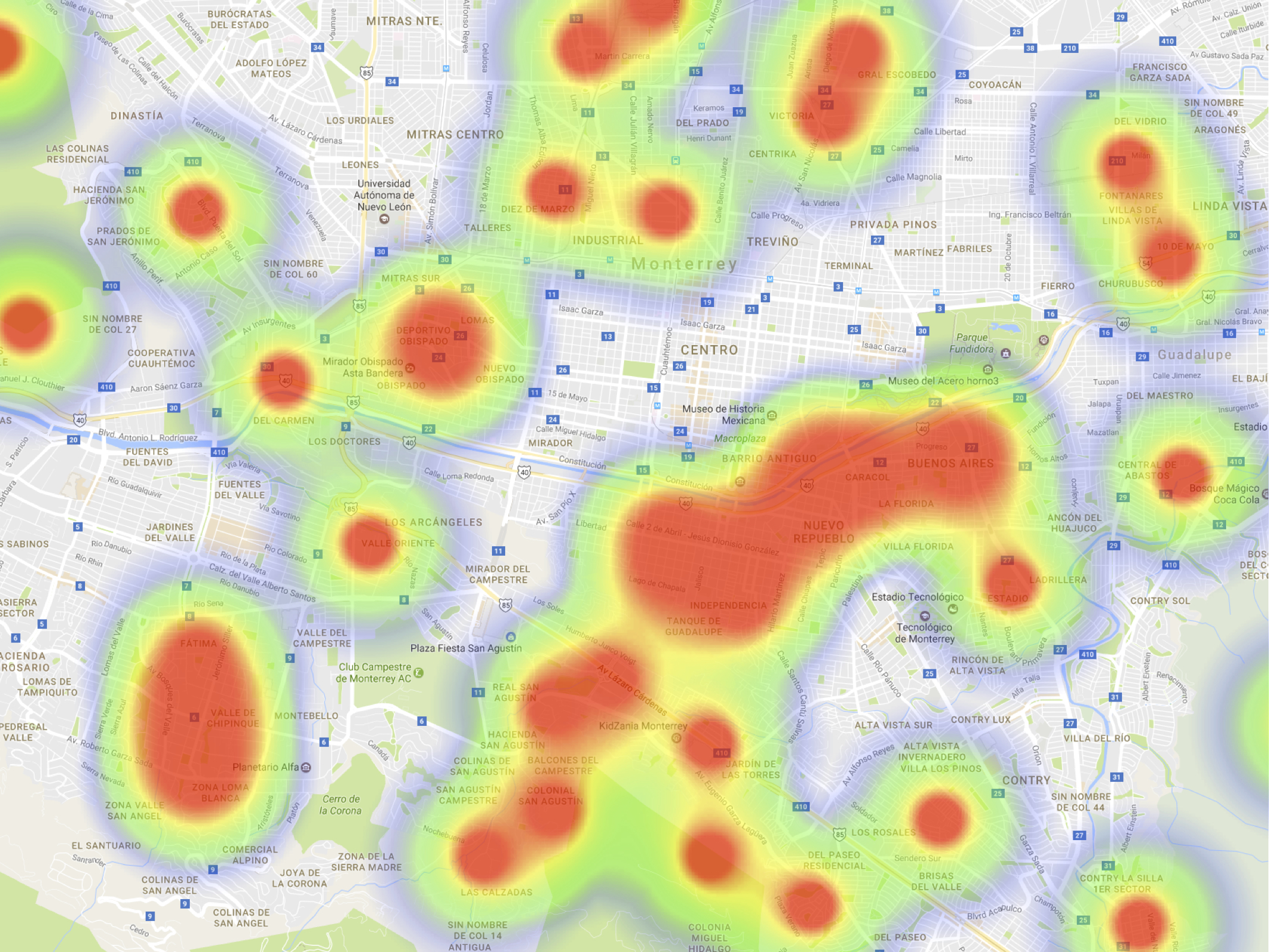 With the analysis of the generated data we plan to:
Detect pollutant flows in the city.
Detect pollutant sources witihn the city.
Detect patterns and generate predictions to alert users who may be affected.